I have three answers to this question: yes, yes and yes.  Okay, I know what you're thinking.  My nonprofit organization has minimal resources, a tight budget, a small staff and very little time.  But, for all these reasons, I would tell you that you MUST have a public relations program in place.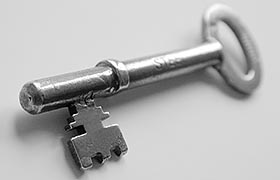 By definition, public relations is the strategic communications process that builds mutually beneficial relationships between organizations and their publics.  The Princeton Review says PR is all about shaping an image or generating positive publicity for an entity and enhancing a reputation.  Let me tell you, there is nothing more important than a nonprofit organization's reputation, image and level of awareness.  These three things impact nearly all aspects of a nonprofit organization and its ability to achieve its mission.
An effective public relations program can position an organization to:
Reach and obtain clients/customers
Secure funding and grants
Obtain volunteers
Build a quality Board of Directors
Engage constituents
Attract and retain quality employees
Don't all nonprofits want to achieve most of these?  So, why public relations verses advertising?  Well, I'm glad you asked.  Using advertising, such as print ads, billboards, commercials, etc., can do a great job of building name recognition and awareness, but can be relatively expensive.  Although public relations is more difficult than advertising in terms of your ability to control the message, in the grand scheme of things, it's not as costly and it builds credibility.  Many define it as "earned media."
There are many public relations tools in our PR toolbox, but the key to an effective public relations campaign is identifying your audiences or whom you want to reach followed by clearly defining your message for each audience.  Once you have this mastered, you can determine the most appropriate and effective tools to use.  So, when it comes to nonprofits, you have a plethora of audiences.  Your audiences are any group that you want to engage with your organization.  Consider these:
Consumer/client/people you serve
General public or community served
Volunteers
Donors/contributors
Corporate sponsors
Partnering organizations
Referrers
Board of Directors
Employees or staff
Other stakeholders, etc.
Once you have successfully identified your audiences and defined your message, the next step is to determine what PR tools you need to effectively reach, influence and engage!  From press releases and media relations to newsletters, websites, events, speaking opportunities and social media, public relations, if done correctly, can help your organization tell its story, grow and ultimately better achieve its mission.  Who doesn't want this?
If you want to know which public relations tools and tactics can work best for your organization and help you better achieve your mission, give me a call or shoot me an email at Karen@suasion.us.